Sikorsky Aircraft Corporation and Lockheed Martin Corp. (NYSE:LMT) are joining forces to compete to replace the U.S. Air Force's fleet of 112 Combat Search and Rescue HH-60G Pave Hawk helicopters. The agreement positions Sikorsky as prime contractor, with Lockheed Martin as the major subsystems supplier.
The team will offer an advanced version of Sikorsky's UH-60M Black Hawk helicopter for the Air Force's HH-60 Personnel Recovery Recapitalization program (HH-60 Recap) calling for replacement of existing helicopters with an equal number of new platforms, requiring minimum airframe modification or mission systems development. The initial operational capability is expected in fiscal year 2015, as the first four helicopters are declared mission ready.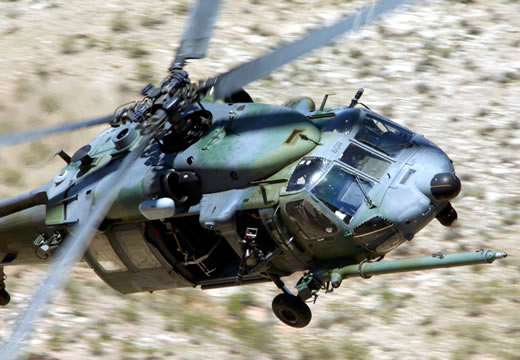 Sikorsky and Lockheed Martin have already teamed on two Navy S-60 programs – the SH-6B and MH-60R/S, systems deployed on the later could be implemented in this USAF program. In April 2010, the companies announced a teaming agreement to compete jointly for the U.S. Navy's revived VXX Presidential Helicopter program. The companies will share facilities, experience and engineering talent for both opportunities.